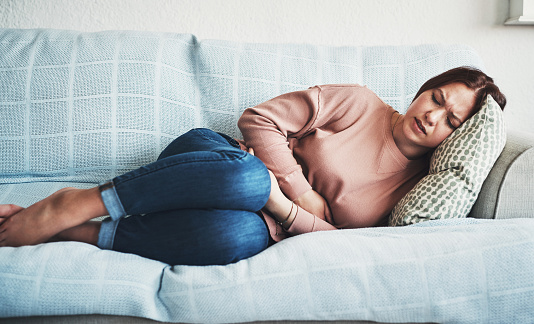 Hi Peeps,
Today's Quote
"Take care to get your healthy dose of Christ and His teachings to avoid the tummy aches of a flesh-driven diet"

TB
Sweets
Human beings left up to our own devices seldom make wise choices. We demand independence and autonomy, only to chose actions that cause temporary pleasure. Like a 5-year old that only wants ice cream for breakfast, lunch, and dinner, untamed flesh can drive people to only participate in pleasurable activities in spite of the destruction they may cause. Of course, when the proverbial tummy ache occurs, all of a sudden we want God to be in charge, relieving us of the consequences our flesh-driven behavior racked up.
Spiritual Diet
As we call out to repent for our poor choices, like the benevolent parent he is, God helps us clean our mess and gets us back on track. Just like young children, we don't fully understand the consequence of our actions, let alone grasp the implications Christ's teachings. While it may seem like the "fun stuff" is off-limits, God's instructions actually prevent us from getting sick off of the sinful nature we all crave from time to time. A good parent helps prevent disaster by implementing safeguards. If you want to avoid the tummy ache of destruction, talk to God about your spiritual diet. It's full of the Holy nutrients we all need.
Today's Question
Who's in charge of your spiritual diet?
Enjoy the reading
Ezekiel 38
1 This is another message that came to me from the LORD : 2 "Son of man, turn and face Gog of the land of Magog, the prince who rules over the nations of Meshech and Tubal, and prophesy against him. 3 Give him this message from the Sovereign LORD : Gog, I am your enemy! 4 I will turn you around and put hooks in your jaws to lead you out with your whole army—your horses and charioteers in full armor and a great horde armed with shields and swords. 5 Persia, Ethiopia, and Libya will join you, too, with all their weapons. 6 Gomer and all its armies will also join you, along with the armies of Beth-togarmah from the distant north, and many others. 7 "Get ready; be prepared! Keep all the armies around you mobilized, and take command of them. 8 A long time from now you will be called into action. In the distant future you will swoop down on the land of Israel, which will be enjoying peace after recovering from war and after its people have returned from many lands to the mountains of Israel. 9 You and all your allies—a vast and awesome army—will roll down on them like a storm and cover the land like a cloud. 10 "This is what the Sovereign LORD says: At that time evil thoughts will come to your mind, and you will devise a wicked scheme. 11 You will say, 'Israel is an unprotected land filled with unwalled villages! I will march against her and destroy these people who live in such confidence! 12 I will go to those formerly desolate cities that are now filled with people who have returned from exile in many nations. I will capture vast amounts of plunder, for the people are rich with livestock and other possessions now. They think the whole world revolves around them!' 13 But Sheba and Dedan and the merchants of Tarshish will ask, 'Do you really think the armies you have gathered can rob them of silver and gold? Do you think you can drive away their livestock and seize their goods and carry off plunder?' 14 "Therefore, son of man, prophesy against Gog. Give him this message from the Sovereign LORD : When my people are living in peace in their land, then you will rouse yourself. 15 You will come from your homeland in the distant north with your vast cavalry and your mighty army, 16 and you will attack my people Israel, covering their land like a cloud. At that time in the distant future, I will bring you against my land as everyone watches, and my holiness will be displayed by what happens to you, Gog. Then all the nations will know that I am the LORD . 17 "This is what the Sovereign LORD asks: Are you the one I was talking about long ago, when I announced through Israel's prophets that in the future I would bring you against my people? 18 But this is what the Sovereign LORD says: When Gog invades the land of Israel, my fury will boil over! 19 In my jealousy and blazing anger, I promise a mighty shaking in the land of Israel on that day. 20 All living things—the fish in the sea, the birds of the sky, the animals of the field, the small animals that scurry along the ground, and all the people on earth—will quake in terror at my presence. Mountains will be thrown down; cliffs will crumble; walls will fall to the earth. 21 I will summon the sword against you on all the hills of Israel, says the Sovereign LORD . Your men will turn their swords against each other. 22 I will punish you and your armies with disease and bloodshed; I will send torrential rain, hailstones, fire, and burning sulfur! 23 In this way, I will show my greatness and holiness, and I will make myself known to all the nations of the world. Then they will know that I am the LORD .